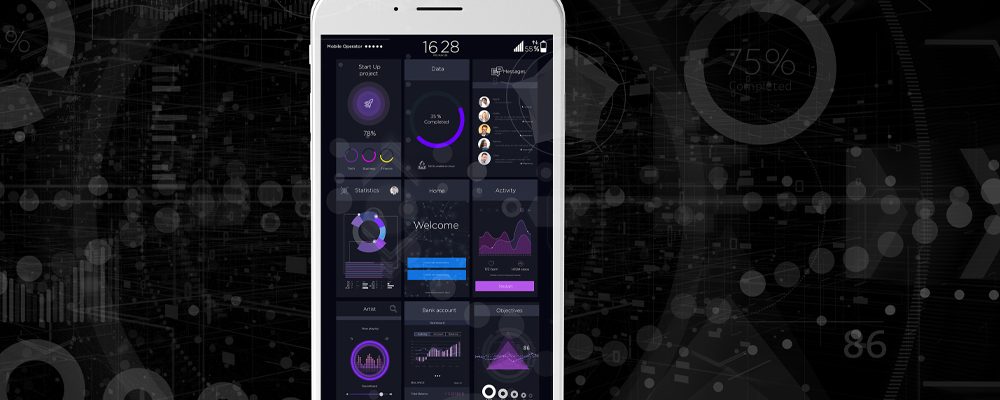 How Much Does an App Like Big Basket Cost?
How Much Does an App Like Big Basket Cost?
How Much Does an App Like Big Basket Cost?
With mobile apps for social media sites, online shopping sites, and food delivery sites, plenty of common physical activities have become more convenient for people everywhere. One of these activities is the purchase of groceries.
In India, grocery shopping is one of the most prominent daily activities that people indulge in. With the advent of an application like Big Basket, people can now order groceries to their homes with just a few taps on their phones.
In a survey conducted across top mobile app development companies, it has been discovered that mobile apps like Big Basket have a huge demand among users because of the many ways they get to benefit from them.
How Mobile Apps Like Big Basket Benefit Customers?
By collecting data from the best mobile app development companies in India and online grocery purchasing customers, here are a few straight forward benefits that an app like Big Basket brings to customers:
It saves time as everything can be ordered online.
It is highly convenient as customers can purchase from the comfort of their homes.
Customers can avoid over-shopping as they do not get tempted when they do if buying in a physical store.
Customers get offers, discounts, schemes, loyalty programs, etc. due to online purchasing through the app.
Enables customers to pay online. This also gives them rewards.
Different Modules of an Application Like Big Basket
Before we get to the cost part, let us run you through the main attributes or layers that are must-have when developing an app like Big Basket:
Customer App
These features are designed from a customer point of view:
Sign Up and Sign In: Customers get a unique email ID and password or a verified phone number to avail of the services.
Choose from the Catalog /Add to cart: Enables customers to add items to the cart for future buying or comparing costs.
Location: Enables customers to mention a particular delivery location with a complete address where the items are to be delivered.
E-Wallet: Online payment options that track the balance amount available in a customer's wallet account.
Return or Cancel Order: Allows customers to return the ordered products or replace them if they are not satisfied.
Delivery Scheduling: Customers can schedule the time of their delivery as per their convenience.
Tracking Order Delivery Status: Customers can track the order and delivery status.
Record of Delivery Orders: Enables customers to maintain the summary of previous orders and delivery date-wise.
Ratings and Reviews: Here, customers can rate the products and give their reviews on them.
Wishlist for Products: Customers can request unavailable products and buy them when available.
Chatting or Messaging option: Customers can reach out to the delivery person or the support team to inquire about the delivery timing, product details, etc.
Push Notifications Settings: Notifies customers regularly about offers, promotions, upgrades, etc.
Social Media Sharing Feature: Customers can promote your business through their social media handles.
Store Manager App
These features are designed for the person who manages the store where a product is picked up:
X Login Process: Needs to log in as per unique employee ID or verified phone number.
Order Management Option: He gets notified about all orders and suggestions for managing them relevant to the nearest stores.
Inventory Management Option: It assists the store manager in stock management.
Accepting or Rejecting Orders: Enables the manager to accept or reject orders depending upon the product availability.
Receiving of the Payments: When the status shows delivered payment is received automatically.
Logistic Integrations Options: Arrangement of transport is as per his convenience.
Help and Support Option: If he has a requirement where the app support team can help out, it is available for him.
Viewing of Reviews and Ratings: Allows the manager to view order, reviews or ratings of the customers.
Admin Panel
These features are designed for the admin panel of the app:
Login Process: Login with unique credentials.
Dashboard Analytics: Managing orders of the customers from this platform.
Managing of Inventory: Managing a huge stock of products in various categories.
Order Assignments: Depending on the location and order, store managers assign tasks to delivery people.
Real-Time Analytics and Reports: Enables keeping track records of all the customers and extracting important data on the requirement.
Driver App
The following features are designed for the driver who delivers the products.
Login Process: Login process using email id or verified mobile number.
Dashboard: Delivery drivers get all the details about ongoing and completed orders.
Delivery status: On and off status feature.
Order Request Detail: Displays order request and delivery time allocated. Drivers can either accept the order or reject it.
GPS Navigating Feature: It gives directions to customer locations as well as grocery shops.
Chatting or Messaging Option: Enables him or her to contact customers to clarify doubts regarding delivery timing, address, etc.
Payment: Informs the drive about the mode of payment and summary.
E-Wallet: To check if payment is received from the delivered order and withdrawing the same.
Order Records: It records the history of the past deliveries completed, with user transaction detail.
Push-Notifications: For any changes to the order and all other statuses.
Grocery Delivery is in High-Demand:
As per data collected from various, there is no uncertainty about the growing demand for mobile apps like Big Basket. Are you thinking of launching a similar app? Are you wondering how much it could cost to develop?
As one of the leading mobile app development companies, we, at Sapizon Technologies, are offering exceptional mobile app development services. In our ranks, we possess some of the best mobile app developers who are capable of designing all types of applications.
If you are looking to develop a cost-effective mobile app that will boost your business, book a free consultancy with our team now.
We help businesses to reach their full potential. Are you ready to reach?
Contact Us.