How Much it Cost to Develop an App Like Telegram?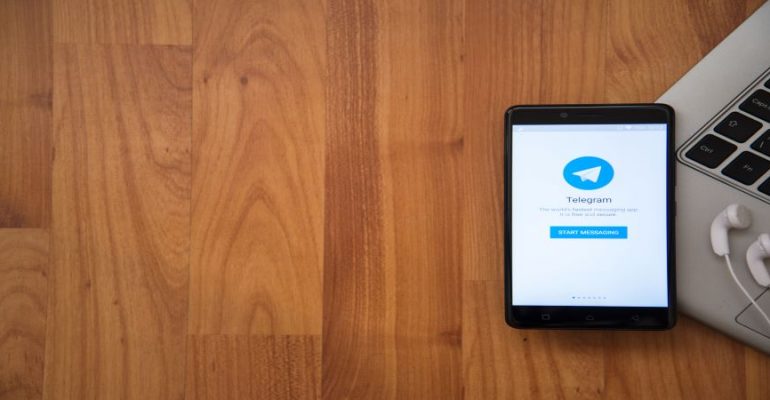 How Much it Cost to Develop an App Like Telegram?
Mobile devices have become the most common source for people to connect. With time, this concept has evolved, gone wider, and gained popularity. Mobile applications that provide instant messaging facilities are the biggest trend among users currently.
These applications help users meet their needs conveniently through messages and a hint of entertainment. Some of the most popular applications include WhatsApp, Facebook Messenger, Snapchat, and Telegram. In this post, we will discuss Telegram.
What is Telegram?
Telegram is one of the most popular messaging mobile applications going around. It allows users to interact with their contacts on the app through messages and calls. It also provides emoticons for them to use when they want to express something.
The success of Telegram has made several enterprises show a sense of keenness to invest in similar applications. To create an application as popular and as successful as Telegram, you need to understand the dynamics of this app.
Why is Telegram Popular?
There are many reasons for the constantly increasing popularity of Telegram, we have listed a few of them:
Privacy
Every mobile app user gives prominence to security, and this is what Telegram provides with full abundance. It ensures that users' interactions are secured with end-to-end encryption to keep them anonymous and not give access to anyone but the two parties involve in the transaction.
Multi-Platform Availability
An application like telegram will have millions of users and each user has different devices with a different OS. This makes it very important for the application to
support various types of devices. It offers compatibility with different types of mobile app platforms like Android, iOS, Windows, etc.
What are the Necessary Features for an App Like Telegram?
To develop an app like Telegram, developers need to add features to both the user panel and the admin panel. Here is a list:
User Panel
Sign-up and Registration
Log In
Messages and Calls
Groups
Channels
Built-in filters for Camera
Push Notifications
Cloud storage
· Synchronizing with contacts
· Exporting data
· Sticker for chat
· Sharing Live Location
Admin Panel
Login
Managing Users and Profiles
Handling reports and analytics
Handling User Privileges
Managing Push Notifications
Advanced Features for an App Like Telegram
For your application to stand out among your competitors' applications, you must something more than the usual features. Here is what you can add to an app like telegram
GPS Integration
GPS integration is a popular feature for regular mobile app users. Almost every mobile app requires the user's device location to be active when using the app. Particularly if it is a map-based app or a fintech app. It allows users to share their location with their loved ones.
Cloud Storage Integration
This advanced feature enables users to increase security barriers with the cloud storage that is integrated into the system. A larger part of user data for the future gets stored in the Cloud.
Encryption
End-to-end encryption is the ideal way to ensure the users that their data is secure. Knowing that only two parties access the information they are bestowing is a refreshing and trustable prospect.
Video Streaming
This dynamic advanced feature allows the users to stream videos according to their convenience which means users are not required to download the videos to view them.
Two-Step Verification
The two-step verification is a resourceful feature that enables the users to make a specific account and secure it with the two-step verification. Users are only required to enter the password and log in using this feature.
Lock Chat
This is an extremely popular feature especially among the youth as it allows users to secure their conversations with other people. The users are required to provide the password each time he or she tried to access a locked chat.
Contact Integration
This feature allows users to import contacts from their device to the app. It helps them identify how many users are using the applications so that they can start interactions.
Profile Customization
Profile customization is a highly engaging feature that helps users to customize their profiles according to their tastes and preferences. Users are provided with the option of changing names, adding a nickname, using patterns, adding background colors, and selecting an avatar picture to upload.
Make Your GIF
This feature allows users to create their own GIF by using pictures and videos from their devices. It also allows them to share these GIFs with other users on the app.
Develop an App Like Telegram with Sapizon
Sapizon Technologies is one of the top mobile app development companies rendering best in class development services globally. We possess the experience and skill to develop an engaging mobile app like Telegram.
Sapizon aspires to digitize businesses of clients to meet their demands and stay ahead in respective market.
Let's work together to make your business journey successful.