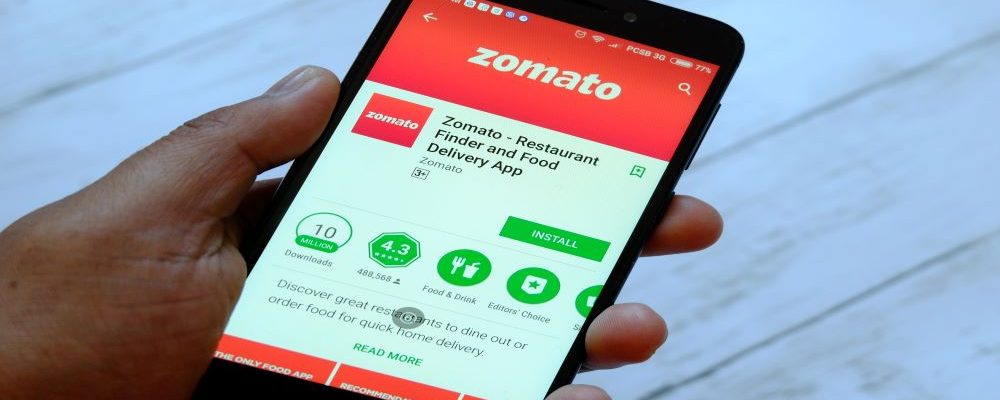 How Much Does It Cost to Develop an App Like Zomato?
How Much Does It Cost to Develop an App Like Zomato?
How Much Does It Cost to Develop an App Like Zomato?
For aspiring entrepreneurs in India who are looking to get into mobile development, taking cues from existing mobile applications is crucial. It gives them an idea about mobile app development cost. In the food chain domain, Zomato is one of the most successful applications.
It is a vastly popular online food delivery that also allows users to look at the list of various restaurants and provides information about local restaurants and the cuisines they offer.
Zomato also assists users in managing the food budget as the app allows them to go through the prices offered by different restaurants located in their vicinity. They can compare the prices and choose the best restaurant.
If statistics are to be believed, more than 80% of mobile device users rely on Zomato to find their way to the best restaurants. With the online food delivery app market showing promising signs for the future, it is the right time to launch an app in this domain.
But as every business enterprise or entrepreneur would do, it is important to make your estimates and assess how much it would cost. Here are a few factors that will help you find out the mobile app development cost for an app like Zomato:
Pre-Development Stage of an App
For entrepreneurs looking to build a mobile app, it is highly critical to understand the pre-development stage before proceeding further. For an app like Zomato, it would take around 100 hours to complete the pre-development process.
This timeframe is broken into hour fragments. In these fragments, forty hours are consumed to ascertain a project, fourteen hours are consumed to frame a data model for the project, and approximately fifteen hours are put in for integrating the library with services. Around 30 hours are later put in for API and UI/UX planning.
An ideal development team would require individuals to cover the following responsibilities:
Project Manager:
A project manager is responsible for supervising the project and leading the development and design teams. He or she must make a blueprint or plan as to how each phase of development is implemented and how to overcome the various complexities the team could face in a project.
UI/UX Designers:
For an app like Zomato, UI and UX are crucial aspects. Thus, enterprises focus on hiring the ideal designers who create aesthetic designs, pick radiant colors, choose the right sizes, and create the right content.
Android and iOS Developers:
Android and iOS devices are the most used mobile devices hence it is important to have experienced developers in the team. While Android app developers cost significantly lesser with code development, the development process can take several hours. Contrary to this, iOS app developers normally cost higher.
Testing Team:
The software testing or the QA team tests the entire application thoroughly once the API development is ready. Identifying bugs and errors in the application before release is vital. Thus, a vigilant testing team is required.
Features Required for an App Like Zomato
The features instilled in an application also have an impact on its cost. Here are the features you will need for an app like Zomato:
Sign up and Log in Feature:
Developers create this feature to allow users to sign up on the application. In the current scenario, they can provide various options like login through Facebook, Twitter, Google, etc.
If a user logs in through his or her phone number, a validation code will be sent to them for verification. On entering the code, the user is allowed to access the app.
Main Page:
The main page app of a Zomato-like app must house the details of restaurants of a specific geographic zone. The details include restaurant dine-in capacity, address, food categories it serves, home delivery options, opening and closing time, etc.
For a better user experience, it is advisable to have pictures of food items on the main page.
Reviews and Feedbacks:
The reviews and feedbacks feature allows users to filter their requirements and go to the place which is rated highly. They can view the reviews of restaurants given by previous customers and act on the information they get.
User Profile:
A user profile allows customers to personalize their preferences where they will receive better suggestions. They can also keep track of all their orders and utilize vouchers and discounts provided to frequent users.
Geo-Location:
The geolocation feature is important because it enables the user to generate information about top restaurants near his or her location.
Another feature that can be added here is notifying the user when they pass by a certain restaurant or eatery.
Online Orders:
For online orders, developers will need to build a strong database that functions optimally. Users must be notified about every step from the placing of an order to delivery.
Payment Procedures:
Providing customers with multiple payment options is an attractive feature especially for online orders. Options like card payments, UPI, cash on delivery, etc., enables customers to pay as per their convenience.
Admin Page:
The admin page is a very important part of any application as the admin manages the user input from this page. It allows the admin to add or remove any feature from the app whenever required and also to add or remove the users.
The admin page keeps track of the number of users joining the app each day so that the business enterprise can gauge the progress of the app.
Conclusion:
Mobile app development cost in India for food delivery apps depends on the above-mentioned factors and possibly more. The perfect solution for both startups and established companies alike is to hire a mobile app development company like us.
At Sapizon Technologies, we are one of the top mobile app solution providers. We create custom mobile applications for our clients to help them take their business to new heights. We are offering a free consultancy where we will give you a detailed briefing on mobile app life cycle.
Let's work together to make your business journey successful.