Leveraging the Technical Support for E-Commerce Websites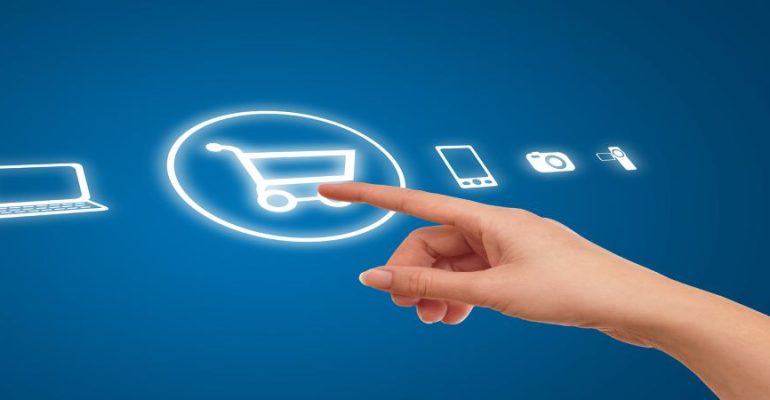 Leveraging the Technical Support for E-Commerce Websites
E-Commerce has completely changed how the traditional business works. It has created a lot of opportunities for startups and small companies. A lot of digital transformations has encountered during the Pandemic which led to the gigantic growth of E-commerce websites. People started getting everything online which saved more time and effort. It also created strong competition across different E-commerce platforms.
Whether it is a big or small E-commerce business managing the inventory is very crucial. Updating the websites with clarity can make your website unique and successful. Optimizing the websites will also bring more digital sales to survive in the Digital Era.
Let's see some of the points involved in leveraging the Technical Support for E-Commerce Websites.
1. Giving a Personalized Customer Experience
Each customer has different requirements according to their budget and need. They also have their level of expectation and queries when it comes to online shopping so fitting everything into a single box is very critical but it's very important to sustain in the competitive world. Customer support is also another aspect to build a strong brand name. According to the recent survey from Facebook states that 50% of the customers like to shop only with a website which is having proper digital support.
Nowadays AI-based chat boxes provide the necessary information for the customers in seconds at the click of a button.
2. Improving the Conversion Rates.
Google analytics can bring more conversions with loyal customers. It gives the utmost clarity about how the potential buyers respond to the marketing campaigns. By using promotions you can direct the potential buyers to the right products then the customers will stay on your website and make a purchase. Customers also look for search intuitive and filter options to get the product within their budget. Executing all these functions will generate more conversions to your website.
3. Inventory, Order, and Warehouse Management
Inventory management is very much needed for an E-Commerce website to streamline its operations. It will give access to the real-time management of stock movement and display those products on multiple platforms. Having centralized inventory management will help the retailers to keep track of product sales and warehouses from its centralized system.
This will also reduce the time and manpower for its unified operations. Order tracking is also another important procedure to carry out till the product reaches the customer. Automation of dispatching and delivery is available with the technology today. Warehouse Management helps in making error-free deliveries with its tasks like printing labels, marking dispatched orders, raking orders for deliveries, etc.
4. Social Media Retailing
Social Media is one of the biggest platforms for advertising online. Around 5,00,000 Businesses are advertising through social media. Facebook, Amazon, and Google implemented the product tags so users can easily identify the product and its price by seeing the ads. Shopify, Pinterest, and Instagram also introduced Social Media Marketing to their products. WhatsApp introduced WhatsApp Business for connecting small businesses and customers.
5. Price, Sales, and Account Management
Dynamic pricing is one of the effective tactics for maximizing the revenue of the business. It helps the retailers in making the most of fluctuating market demands. Dynamic pricing is one of the important aspects of the business activity. E-Commerce does not require a big sales team instead the complete process of sales can be taken by assessment tools like CRM.
There are many tools available for taking care of the accounts while E-Commerce websites should have the option to integrate them with the inventory management system. EasyEcom invoicing tax handling shipment details and order tracking details can be taken from within the system.
Conclusion.
There are multiple tools in the markets that can be accessed by even small organizations. Cloud based SaaS services also play a vital role in the E-commerce business where E-commerce automation helps the businesses to manage numerous tasks. There are several touch points in the customer journey and combining them with advanced technologies will increase the order rates.
Sapizon Technologies gives enhanced Customer Support for their client's Products and Services. Customer and Technical support can boost the brands through several advanced techniques. We have a team of skilled professionals to give full technical support to all products. Contact Sapizon Technologies for more queries.
.
Let's work together to make your business journey successful.