Top 6 Web App Development Trends for 2022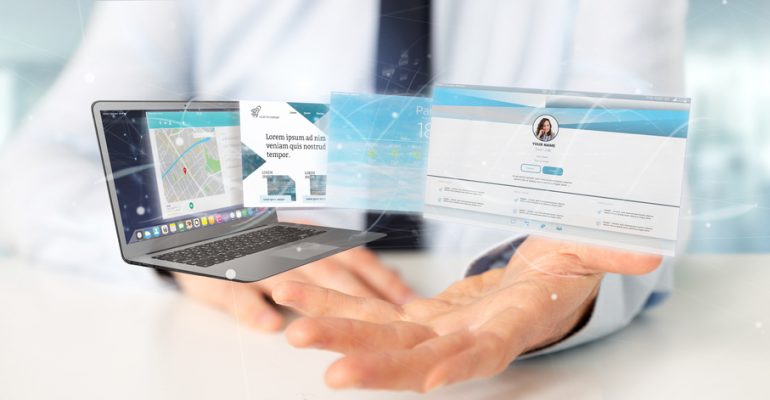 Top 6 Web App Development Trends for 2022
As humans continue to discover innovative technologies, trends are changing faster than they ever have. If we look back at the time when the internet was first introduced and website development began, things have changed drastically.
In 2021, it has been roughly three decades since the internet first came onto the scene. This period has produced 1.9 billion websites across various domains. With so many businesses now reliant on online marketing, this number is primed to go up.
Entrepreneurs who aspire to build a web app for their business need to be aware of all the modern trends, practices, and technologies involved. In this blog, we will discuss some of the leading web development trends IT experts have predicted to create a buzz in 2022.
Web Development Trends You Need to Follow in 2022
According to various surveys and the opinion of IT experts, the following trends will be a crucial role in 2022:
API-First Development
API-first refers to a web development practice that focuses extensively on application programming interfaces before any other factors. This development approach helps you verify if your web app API is consistent, reusable, and of good quality.
Since APIs are an important part of a web app these days, it is pivotal for web developers to check the behavior of the other application APIs. This will help them determine if they can be integrated into the web app.
This approach offers several advantages that include flexibility, scalability, high availability, and low development costs.
Motion UI
In today's digital era, customers expect an interactive experience in web applications along with quality and user-friendly features. This is how Motion UI is all set to become a leading trend.
It is a front-end web development framework that allows developers to build response UIs along with interactive motions in the native app.
Motion UI can engage users as it makes an element spin, bounce, slide, and more. Another encouraging fact here is that it has been widely accepted in recent years and most of the libraries have made Motion UI more accessible.
Voice Search
In order to avoid missing out on any type of target audience, business organizations are keen to create web apps with features that allow access to users with sight imparity and hearing disabilities.
In recent times, the IT domain has witnessed great growth in voice recognition technology. We have also seen the invention of new speakers by IT giants like Amazon, Google, and Apple. This has made it crucial for websites to possess voice search features.
Single-Page Application (SPA)
Single-page applications have been around in the web development industry for a while and are expected to trend again in 2022. These types of applications are mostly JavaScript-based that can load a page on web browsers and also update content on the page instantly.
SPAs are known to be leveraged by social media platforms that will be helpful for companies to a large scale. These applications are most economical at cost and also are known to consume less space on servers as they provide information to the users on a single page.
Virtual Reality
There is no possibility for anybody to question the impact VR has had on the overall business industry. Not only has it gained immense popularity among the
target audiences, but it has also almost become a necessity now which has prompted several companies to adopt it and increase the demand.
If numbers and statistics are anything to go by, the adoption of VR in 2022 will is expected to be much higher than it was in 2021. On top of that, Virtual Reality enhances the remote working experience that is also a major trend ever since the pandemic.
Serverless Architecture
Serverless architecture is another major web app development trend that has gained great traction among developers. It replaces conventional servers with cloud to reduce the physical consumption of the equipment.
Serverless Architecture is a technology that enables developers to forego system overloading and minimize development costs along with loss of data simultaneously. Some of the popular serverless architecture service providers are Amazon Web Services, Microsoft Azure, and GCP.
Web App Development Services at Sapizon
To develop an engaging web application at transparent charges, Sapizon Technologies is the ideal choice for you. We are delivering web app development solutions that help businesses expand their reach and improve their marketing strategies.
Riding on the back of incomparable skill and experience, our team of web developers has completed 150+ successful projects in very little time. We use the best technologies, frameworks, and technologies for development while our ideas are generated according to the interest of end-users.
Let's work together to make your business journey successful.