Home
Home
Who We Are?
We are the top Software Testing Company in USA with a team of skilled and experienced QAs in our ranks. We aim to deliver best in class software testing to ensure the software solutions released by our clients in market are bugs free.

Our Product Support Services are aimed to ensure each customer's issues, complaints, and concerns are resolved at the earliest and without affecting other business operations. Our support specialists are available 24/7 to work on customer requests.
We render Cloud Services which helps our clients to design, deploy, migrate and operate their workloads very efficiently and leverage maximum ROI. We deliver our services across AWS, Azure and Google Cloud Platform (GCP).
We are a leading IT solutions company delivering custom mobile and web app development to startups, SMEs, and Enterprises from different industries. Our team of developers is highly skilled at utilizing the latest technologies, frameworks, and hybrid practices to craft unique software solutions.
AR/VR development is one of our core expertise where we help our clients by delivering engaging apps with an immersive experience in the field of retail, medical, real estate, gaming etc.
Sapizon aims to Digitally Transform all size of businesses with best-in-class end-to-end services and solutions. Our adherence to transparency, flexibility, and data privacy makes us one of the best in the business.
Why Choose Us?
75000+
Billed hours on Upwork
50+
Years of Combined Experience
100%
Job Satisfaction, Top Rated Plus Agency
Top
Software Testing Company in USA
Top
Cloud Services Company in USA
Top
VR & AR Development Company in USA
Top
Technical Support Company in USA
Some of Our Clients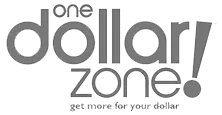 Sapizon has done an amazing job in the AR app but also in communicating. And the result is amazing.
I have had the opportunity to work with Sapizon Technologies for the QA testing of our mobile application on android. Everything worked so smoothly with the team, especially Kartik who has been in charge of the project. He is very proactive and a good communicator which made this work experience great. The deliverables were very well organized and detailed – which helped us detect important bugs in our application. I would definitely recommend their services and look forward to collaborate again with Sapizon Technologies in the future.
We have been associated with Sapizon Technologies since last 2 years and the journey has been fascinating. When we started to look for a technical support team and it's finally landed up happily with Sapizon. The technical support has been terrific. The support team has excellent knowledge with strong technical base. They are highly professional and innovative. The team is very committed and dedicated to achieve the given goals, they are excellent at what they do and helped us to improve customer satisfaction. Thank you so much and looking forward to working together for our future journey as well!
Working with Sapizon Technologies has been extremely helpful. They were able to make my vision come to life. They are a reliable and dependable company. I would definitely recommend them for anyone with a mobile game idea to work with.
Matt Buendia
PlayerzKlubVRstudios
Sapizon has been a professional and a tremendous help during our VR Game design tasks with pure integrity.I feel that I hired a strong and great team with a wealth of knowledge and also a huge asset to any client that is looking for an experience team in the Virtual reality gaming field.
Hans Doyekee
Krams Tech Limited
Sapizon did a sterling job at automating all our tests for 3 of our main clients.  Sapizon team was in constant contact with my team at all times and I would highly recommend Sapizon's services to anybody looking for a professional, effective automated suite of tests.

Ricky Shah
One Dollar Zone
Sapizon team have been absolutely fantastic!
Wouldn't be able to do anything in Testing of our web app without Sapizon and have no hesitation in recommending them to anyone looking for a Software testing partner!!
Sapizon helped us for very critical migration of corporate IT Infrastructure for one of our client. We are amazed with the way they planned & executed the whole activity with military precision.
Sapizon has provided as a very professional output on the ARGOS LABS product release testing. Their reviews are take as very valuable and useful by our engineering team.