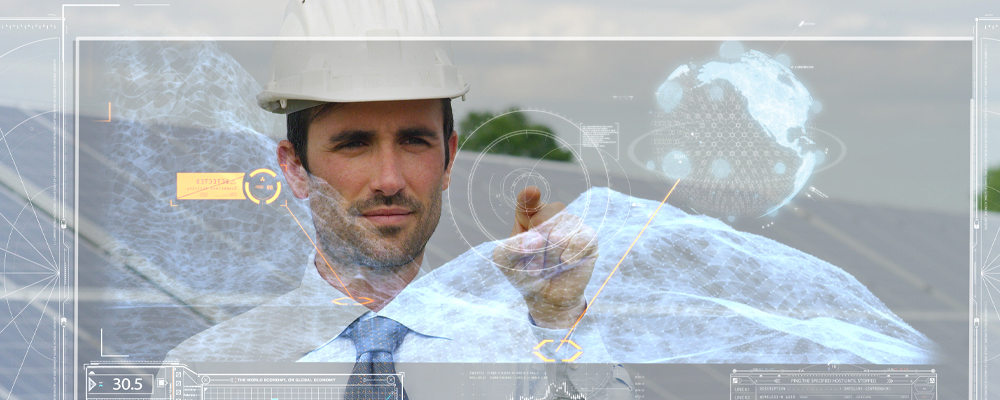 Can Virtual Reality Improve Productivity in Construction?
Can Virtual Reality Improve Productivity in Construction?
Can Virtual Reality Improve Productivity in Construction?
Construction has gradually evolved over the years with the latest machinery and equipment providing a much-needed boost to the vigorous process that it is. While the mechanical contribution to the field of construction is unparalleled, Augmented and Virtual Reality are potentially changing the narrative.
In recent times, we have seen AR/VR being proficiently used in industries that are more concentrated on the physical prowess compared to the digital ones. In construction, 3D representations of building plans have made the process more convenient enhancing the accuracy of results in the process.
To create dynamic AR/VR applications for improvement in your construction business, Sapizon Technologies is the perfect fit. We are one of the leading Augmented Reality and Virtual Reality development company in the USA.
We have rendered our services in the construction domain to several clients and enhanced their way of conducting business by developing eye-catching applications. Not only have we given them a leap in terms of quality, but we have also helped them gain a sharp surge in the overall revenue they generate.
We have experienced AR/VR developers in our ranks possessing extraordinary skills and the ability to develop applications for any market segment. This has allowed us to be transparent and flexible with the way we operate.
Can Virtual Reality Improve Productivity in Construction?
Augmented Reality and Virtual Reality are extremely dynamic which allows them to contribute to different industries in diverse manners. In the construction, AR/VR can affect many crucial aspects in the following ways:
Expressive Visualizations
Augmented and Virtual Reality brings with them an eccentric treat of attractive visuals which is not only immersive but also very detailed. The placing of designs, exploring different dimensions, implementing proper alignments can all be achieved because of the detailed visuals.
AR/VR also enables virtual walkthroughs that give you a chance to virtually explore the dimensions and designs of a structure. At the same time, you can also experience a real-time sense which helps gain clarity.
Interaction with Space

It is an exciting prospect for consumers if they can decide the interior of their living before construction is complete. AR tools give one the leeway to interact with space in a 3D prototype of their building. They can move around objects in this space and get a fair idea of what items fit best in the space.
The use of interactive tools for this purpose is very productive. Not only does it make the jobs of architects and designers easy, but it also gives the consumers a clear picture to decide on what they prefer while changes can still be made.
Remote Services
The construction field comprises of both on-site and remote service engineers who play a key role in fixing/rectifying things that have gone wrong. With AR/VR technologies at their disposal, on-site service engineers can collaborate with remote engineers effectively.
Remote engineers can access immersive visuals of the device/product that needs rectifying in his/her physical environment. Through these visuals, both parties can actively coordinate to find a suitable solution. This process avoids delays and redundancies.
Measurement Features
AR/VR apps in construction consist of measurement features where designers, builders, architects, and engineers can all use immersive digital rulers to measure dimensions and the distance between objects. This can be done instantly and in real-time which again eliminates the time redundancy.
The concept of digital rulers provides a provision for increased accuracy in drawings and designs. With smartphone cameras easily accessible, you can do this every day.
Instructions
AR/VR applications have a compilation of instruction manuals that can act as a virtual assistant to architects and engineers helping them accomplish their tasks efficiently.
The technical aspect behind it is that a superimposed image is projected on the input device of the engineer/architect. An input device can be anything ranging from smartphones to AR smart glasses.
These applications are not limited to displayed fixed information. They are programmed to adapt according to the process and provide step-by-step instructions related to design/construction processes.
Who has Benefited from AR/VR in Construction
Augmented and Virtual Reality in construction has benefited every entity of the domain in different ways. Here is a brief description:
Architects and Designers
They have embraced AR/VR very quickly and are accustomed to the use of these technologies. It has made their jobs a lot easier than before and helped them achieve the desired results.
Enterprises
For enterprises, AR/VR applications are proven to be a great asset. They can approach their clients in a user-friendly way and improve their interactions with the immersive nature of these apps. It enables them to enhance the quality of presentations to achieve better outcomes.
Training
Aspiring engineers and architects who are in the training stage of their career can get a massive boost with AR/VR apps. Real-time representations of certain projects give them early confidence and experience of what it would be like on the field.
They can dive deep into the details about construction that can be of great assistance to them when the time comes.
About Us
Sapizon Technologies have come a long way in establishing itself as one of the best AR/VR development companies in the USA. We aim to enhance the businesses of our clients through our interactive services.
Our esteemed team of AR/VR developers applies incredible creativity skills to craft captivating applications that can attract a wide array of audiences. Operating under a result-driven approach, we strive to achieve client satisfaction.
Having completed more than 150 successful projects, we are pioneers in Augmented and Virtual Reality app development. We render our services across diverse market segments.
Let's work together to make your business journey successful.